Corporate Philosophy
To bring the enjoyment of sports to all
Sport is based on the idea of enjoyment through movement of the body and competing; and it is through sports that DESCENTE contributes to life being lived -by everyone- to the full.
SPIRIT OF DESCENTE
Creation

A rich imagination is the driving force of creativity in any age - honing the senses helps to develop the power to make the right everyday business decisions.
Challenge

In times of change there are always opportunities, which must be taken. There are no failures - simply missteps on the road to success.
Integrity

Give responsibility to those who can be trusted with it and reward sincerity with sincerity.
Harmony

In business, understanding the human psyche is fundamental. Harnessing their joint strength is paramount to success.
Corporate Slogan

The slogan encapsulates DESCENTE's commitment to the finest designs for current and future generations of sportsmen and women, promoting healthy lifestyles and enriching body and soul.
Flexible and creative designs, backed by cutting-edge technology, help athletes to challenge their performance limits, and allow all sports enthusiasts to share in the passion.
The silver color conveys an image of clean, sharp sophistication-symbolizing a brightly shining future.
Origin of the Corporate Name and Logo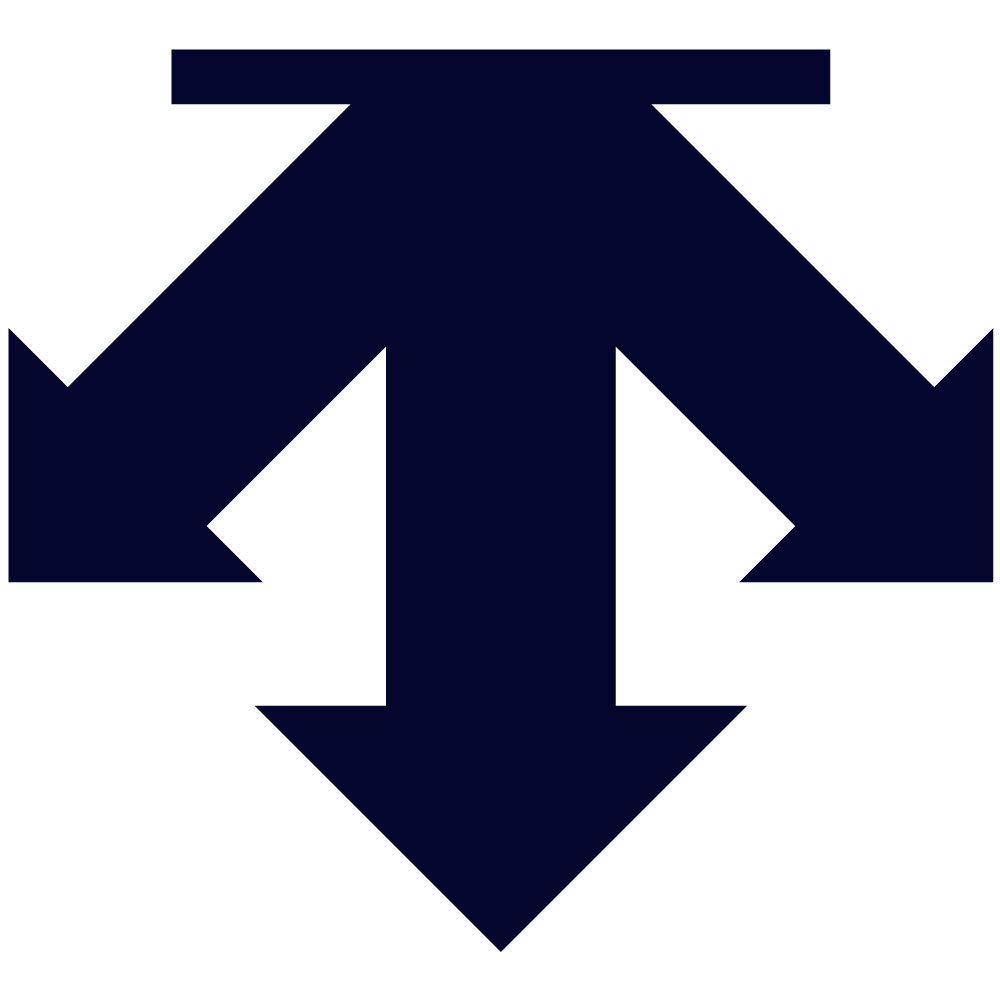 Descente is the French term for downhill skiing.
The logo represents the three basic skiing techniques of schussing, traversing and sliding.
It embodies our quest to be the best in all we do and our focus on the future.